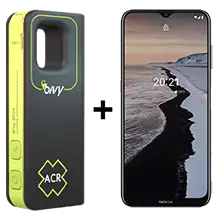 Bivy + Nokia Smart
Get a Bivy Stick + Unlimited text and Nokia Smart Device Bivy Companion that will come preloaded with the Bivy App and helpful information, all in 1 package.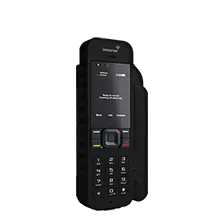 Isatphone 2 Special Offer
Inmarsat IsatPhone 2 included + 150 Minutes/m
$99.95 per month on a 13 month agreement.
Designed to work flawlessly in all weather conditions.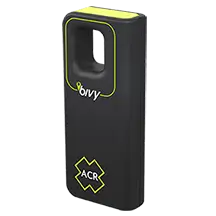 Bivy Promotion
Bivy included + Unlimited plan for $55 per month. 24m agreement, Bivy Included, Unlimited SMS, GPS, weather updates and SOS call requests in case of emergency

EcoFlow Backup Power Systems

GLOBAL CONNECTIVITY
Satellite phones work globally from pole to pole in every remote region of the world. With a satellite phone, you can keep in touch with loved ones, do business and stay connected, with global coverage and excellent voice quality.

MOBILE & RELIABLE
Satellite phones are more durable, shock-resistant, water-resistant, easy to carry, lightweight and reliable. The extended battery life provides the comfort and security knowing when needed your satellite phone will work.

SAFE & SECURE
Fully encrypted satellite phones are safe and secure for private use of any kind. Government agencies and private industries rely on this privacy. It is recommended to always have a satellite phone when leaving cellular coverage.
What Our Customers Are Saying
90%
of customers that
buy this product give
it a 4 or 5-Star rating.
Immarsat Satellite Phone
August 29, 2019 by Carleton E. (Florida, United States)
Fantastic product, fanstastic service
June 14, 2019 by Charles P. (Virgin Islands (British))
Inmarsat IsatPhone 2 Satellite Phone
June 10, 2019 by Anthony (North Carolina, United States)
As expected!
May 13, 2019 by Foreigner (Hungary)
Works perfect
April 9, 2019 by Dave
Frequently Asked Questions
How do I connect to a Bivy Stick?
Go to the menu. Click Bivy Stick. Hit the button that says CONNECT VIA BLUETOOTH. Touch the ACTIVATE BIVY STICK button. You will then walk through the steps to set up your device and connect to the satellite network. Once your device is connected, it will show the battery power and connectivity on the satellite icon in the upper corner of your screen. You can always check your connection and battery status on the satellite icon on the map screen. Once you are connected, you will have access to all the Bivy Stick features including weather, offline maps, messaging, and SOS.
Can the Bivy Stick be used on multiple phones/devices?
It can be used by multiple phones, but only one phone at a time. Any phone would need the Bivy App. The first phone to connect will create the master account and all billing will go to that account. Just make sure any phone that wants to use it has the app downloaded and sets up their account while in a WIFI network before the trip.
What does the Bivy Stick do?
With the Bivy Stick you can send and receive text messages, share your GPS location, Signal SOS, download offline maps, and get weather reports. It communicates directly with satellites. Because the Bivy Stick utilizes small bursts of data, no voice calls are available.
In what countries is it illegal to have a Bivy Stick?
It is the responsibility of the user to know and follow all applicable laws in the countries they take the Bivy Stick to. Some countries that we know of that prohibit the use of satellite communicators are India, China, Iran, North Korea, Thailand, Vietnam, Cuba, Russia.
What is coverage like in south pacific (aus, nz, fiji, somoa, tonga, and south america, galapogous is. etc.)?
Satellite phones offer excellent coverage in all of these areas and you will experience uninterrupted service.
What is the battery life of the Bivy Stick?
120 hours with mailbox checks every 15 minutes, approximately 100 hours with 24/7 tracking.
How long does it take to charge a the Bivy Stick?
4-5 Hours via USB-C to USB-A. This time is cut down substantially by utilizing a USB-C to USB-C charge. If you charge from a USB-A transformer, then it will charge at 0.5 Amps. If you have a USB-C Transformer and cable it will charge twice as fast at 1.0 Amps
How does the SOS work?
Global rescue handles all SOS monitoring for Bivy stick users. Once you initiate the SOS button Global Rescue will dispatch the appropriate SAR based on your location. Your monthly subscription includes dispatch for rescue anywhere in the world. You could possibly be responsible for costs incurred from a rescue and you can purchase a Global Rescue membership for additional rescue insurance. To activate the SOS on the device, pull back the red tab and depress the button for 5 seconds. The lights will indicate if an SOS has been activated.
What are the tracking intervals?
The intervals and credit costs are: 2 minutes (min) with 1 credit per 12 minutes, 5 min. with 1 credit per 30 min., 10 min. (default) with 1 credit per hour, 30 min. with 1 credit per 3 hours, and 60 min. with 1 credit per 6 hours.