ACR GlobalFix V4, Category I EPIRB (2830)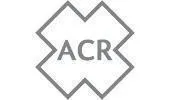 $760.95
Save $90.00 (12%)
Features:
Operational Life : 48 hours minimum @ -4°F (-20°C)
Multiple built-in redundancies of the GlobalFIX™ V4 marine distress EPIRB
Engineered, tested and built for years of use in harsh environments
Description
The GlobalFix™ V4 EPIRB is a marine distress beacon with multiple built-in redundancies to increase your chances of survival in an emergency situation. The internal GPS will pin-point your location, which is transmitted on the 406 MHz distress signal which in the absence of GPS coordinates, can be used to triangulate your position. The beacons 121.5 MHz homing signal will bring local search and rescue forces directly to your position and the EPIRBs LED strobe light will allow them to visually locate your position in low light environments.
The GlobalFix V4 has 2 functional self-tests to monitor the beacons transmission, power and battery performance, as well as GPS acquisition. Pair these tests up with ACR's 406Link.com optional testing portal and receive satellite confirmation messages directly to your cellphone or email.
The user replaceable battery pack has a 7 year replacement interval reducing the overall ownership cost and making replacement a breeze. Should you ever use the beacon in a life threatening situation, ACR will replace it, Free of Charge. Simply submit your story to ACR's SurvivorClub.com program and return your used beacon for a free replacement.
Drastically increase your probability of survival at sea with the multiple built-in redundancies of the GlobalFIX™ V4 marine distress EPIRB. Upon activation, the GlobalFIX™ V4's robust internal GPS accurately fixes your exact location. Your coordinates are then broadcast via a powerful 406 MHz distress signal to Search and Rescue forces worldwide. In the absence of GPS data, orbiting Cospas-Sarsat satellites can accurately triangulate your position using the 406 MHz signal alone. A 121.5 MHz homing signal further guides searchers to your exact position.
---
Features
High visible LED strobe
Internal 66 channel GPS
High efficiency electronics
User replaceable battery - 7 year battery life
Professional grade design
Simple manual activation
Uses Search and Rescue Satellites
Technical Specifications
Dimensions
(No antenna) 8.13 (H) X 4.28" (W) (20.7 X 10.9 cm)
Weight
(With bracket) Category I - 66.10 oz (1874 g) / Category II - 34.92 oz (990 g)
(Beacon only) 27 oz (764 g)
Durability
Waterproof : 33ft (10m) @ 10 min. Exceeds RTCM standard
Transmit time : Minimum 48 Hours @ -4° (-20°C)
GPS : Internal GPS (66 Channel)
Material : High impact UV resistant polymer
Strobe : 4 LED Array Strobe Light
Battery
Class 2 (non-hazmat) lithium battery (user replaceable) - LiMnO2 (P/N 1104)
Operational Life : 48 hours minimum @ -4°F (-20°C)