Iridium PTT (Push-To-Talk) Service Plans
Iridium Push-to-Talk (satellite PTT) is a global, fully mobile push-to-talk system that enables fast and simple group communications at the push of a button, anywhere on earth.
Benefits of Using Iridium PTT Services
Iridium PTT takes the local functionality of walkie-talkie, formally known as a handheld transceiver, and takes it to a global level by allowing users in a talkgroup to communicate real time even with thousands of miles distance between them.

FAST & MOBILE
Fully integrated for reliable on-the-move handheld use. Call set-up and inter-call performance in-line with traditional solutions.

RELIABLE & SECURE
Iridium Push-to-Talk communications are kept private with AES 256 encryption. Automatic programming and registration with easy-to-use menu navigation.

GLOBAL COVERAGE
Works from pole-to-pole, where and when you need it. Use on-foot, in-vehicle or in-building with available accessories.
Meets military-grade durability standards
Jet-water, shock and dust resistance (IP65-rated)
Compact, lightweight design for ultimate portability
Diamond treaded, taper grip for in-hand ergonomics
Integrated loudspeaker
Rugged, high-gain antenna
Daylight-readable, glare-resistant display
2.5 mm (0.1") headset and hands-free capability
Mini-USB data port
Dedicated SOS button in phone mode
PTT Mode Features
Price: $1,695.00
Iridium Extreme PTT Satellite Phone
High Capacity Battery
Travel Charger w/ International Adapters
Car Charger
Leather Case
USB Data Cable
User Manual
2 Accessory Adapters
Magnetic Vehicle Mount Antenna w/ 5' Cable
Hands-Free Earpiece w/ Microphone
Global Push To Talk (PTT) satellite radio for Iridium NEXT network.
IP67 Waterproof, MIL-STD 810G
Bluetooth PTT | GPS | 10.8 Ounces / 300 grams weight
External Antenna compatible (SMA connector to any Iridium antenna)
One-to-Many Communication (Up to 15 Groups)
1500 mW of Powerful Audio for Noisy Environments
Long Battery Life: 24h Standby / 14.5 Hours Talk
Interoperability 2 with IDAS™ and Analog Radios through the Optional ICOM VE-PG4, RoIP Gateway
Price: $1,260.00
Icom at the IWCE conference in Las Vegas
The IC-SAT100 is the most durable, fast, and clear satellite PTT!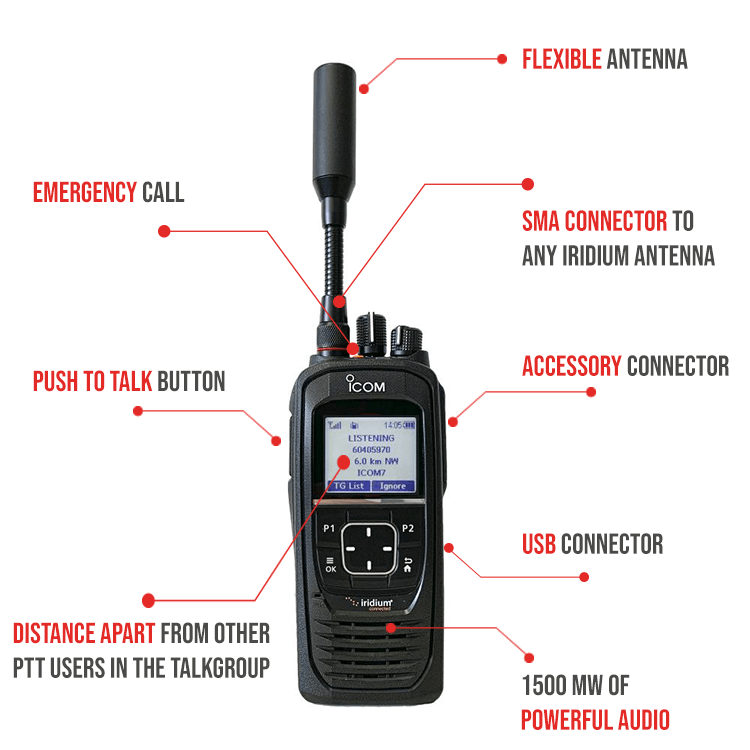 Voice services are FREE for customers in North America (USA, Canada, and Mexico)
Middle East customers will pay $49.99/month for voice service in addition to the PTT fee
Activate 5x PTT devices and receive up to 5x free small and medium talkgroups.
$1.49 per minute voice calls & $0.50 SMS
Monthly Price: $145.00
Monthly Duration: 3 months
*Voice Service: $0.00
Monthly Price: $65.99
Monthly Duration: 12 months
*Voice Service: $0.00
Early Termination Fee (ETF):
PTT Unlimited ETF $399, North American Unlimited ETF $199
Talkgroups Provide The Ultimate In Flexibility
Exponential progression of Handset to Talkgroup ratio (i.e., need more and more handsets to justify additional free Talkgroups). Talkgroup setups can also be used Over the Air & with Iridium's PTT Command Center.

Minimum: 5 active Handsets under the Subscriber Organization to get 1 Free Talkgroup
Cannot receive Free Talkgroup if only have 1 or 2 Handsets (as that is seen as an attempt to bypass Standard Telephony costs)
5 Handsets = 1 Free Talkgroup (5:1 ratio)
10 Handsets = 1 Free Talkgroup (10:1 ratio)
50 Handsets = 2 Free Talkgroups (25:1 ratio)
500 Handsets = 5 Free Talkgroups (100:1 ratio)
Iridium Extreme Push-To-Talk (PTT) Talkgroup Map
Iridium Extreme 9575 Vs ICOM IC-SAT100 Feature Comparison
Product
Iridium Extreme (9575) Push-To-Talk (PTT)
ICOM RADIO IC-SAT100 PTT
Price
$1,695.00
$999.00
Network
Iridium
Iridium
Services
Telephony and Iridium Push to talk
Iridium Push to talk
Speaker
Small Top Mount
Large front Mount
Talkgroup Selector
Front Two-Way Navigation Keys
Top Facing Knob
Volume Selector
Side Up/Down Keys
Top Facing Knob
Antenna
Retractable
Field Replaceable, Flexible
PTT Button
Right Side
Left Side
Accessories
Iridium + Partners Compatible
Wide Portfolio - Icom/LMR Compatible
Talk / Standby
5 / 16.5 hr
7 / 14.5 hr
Emergency Button
Connects to Programmable SOS Contact or Emergency Center
Creates Priority Talkgroup
IP Rating / Millitary Standard
IP65 / MIL-STD 810F
IP67 / MIL-STD 810G
Messaging
Standard Telephony SMS
Within Talkgroup
Iridium PTT Coverage
Global
Global
Talkgroup Setup
Over the Air, Iridium PTT Command Center
Over the Air, Iridium PTT Command Center
Interoperability With other PTT Devices
Iridium Partner Cross-Brand Products
Through Optional Icom VE-PG4 RoIP Gateway
Vehicular Docking Station Accessory
Multiple Iridium Partner Options
ICOM BC-247 Docking Station
View

Product

View

Product
Accessories for ICOM IC-SAT100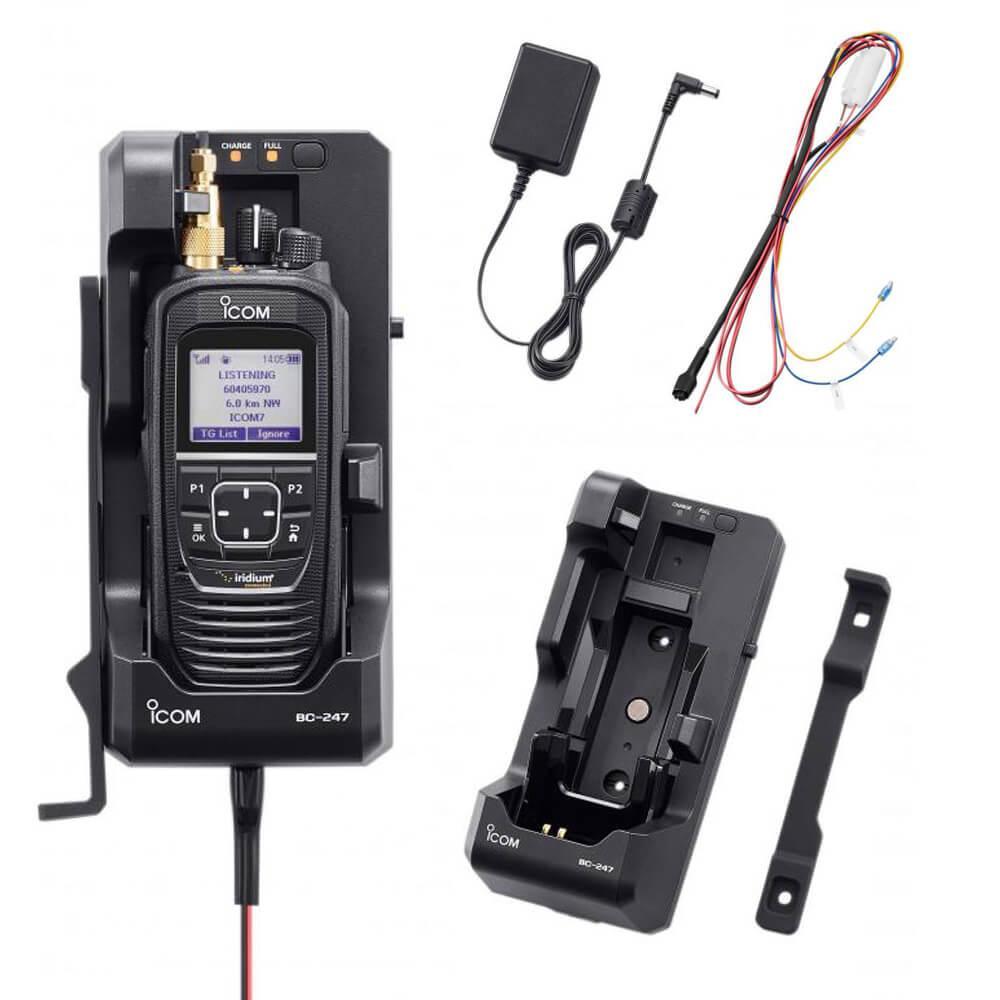 Price: $540.00
Allows the radio to be docked for AC or DC power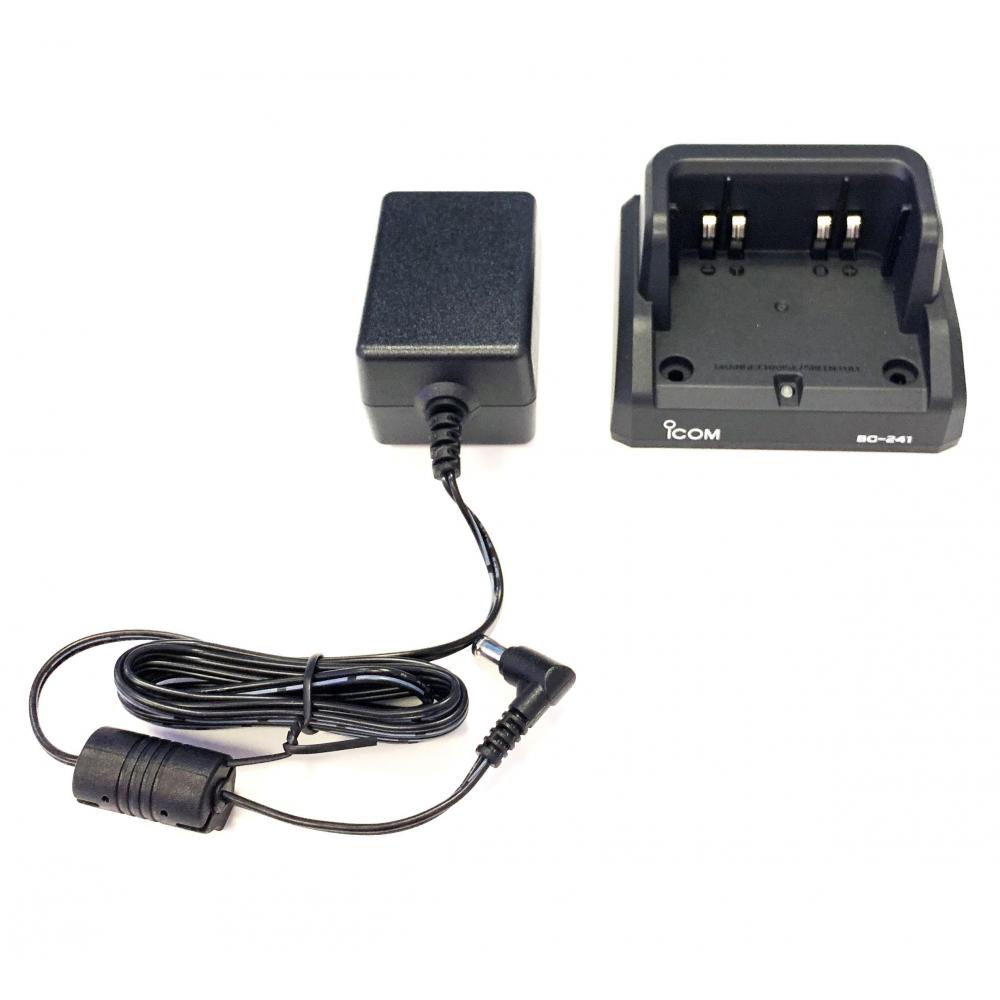 Price: $85.00
Rapid Charger for Icom IC-SAT100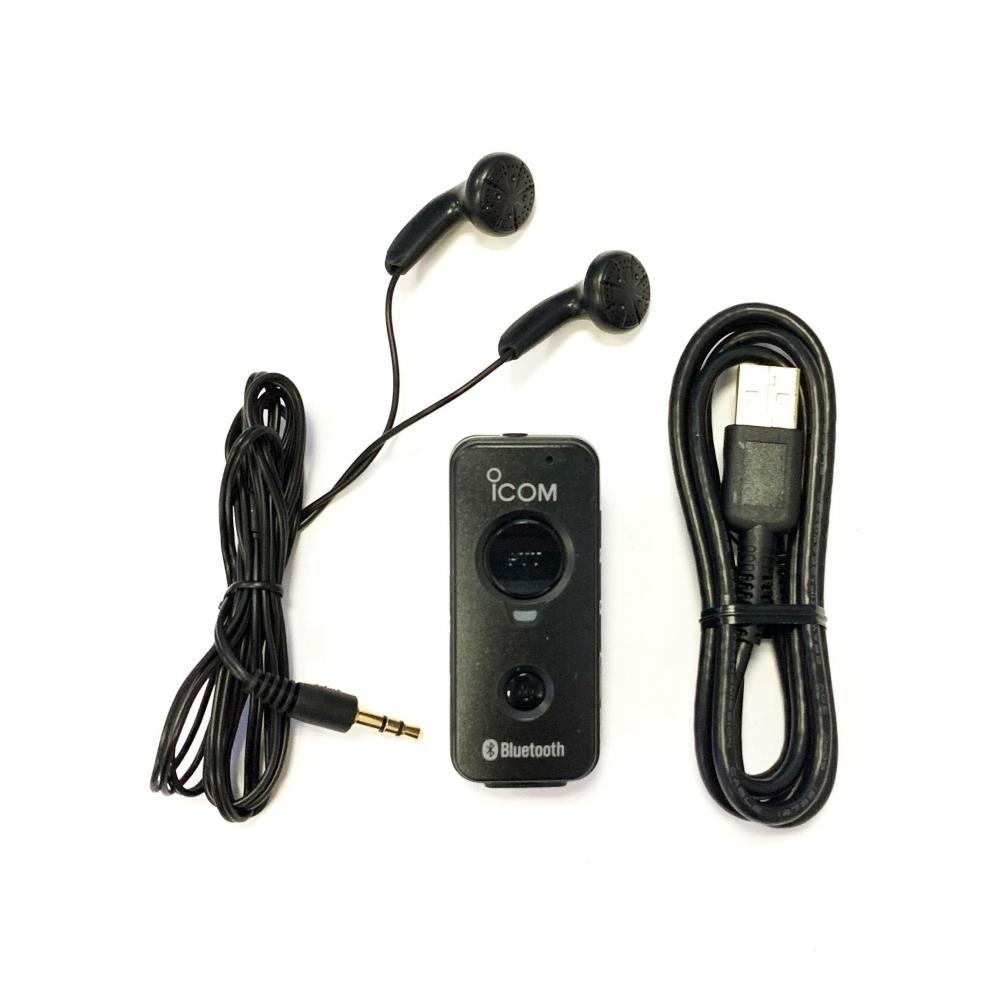 Price: $194.00
Bluetooth Headset for Icom IC-SAT100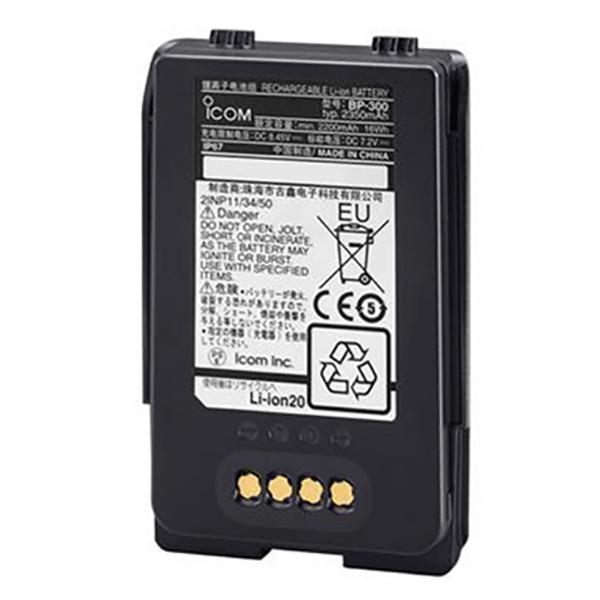 Price: $180.00
7.2V 2350mAh li-ion battery for the SAT100
Iridium Push-to-Talk Command Center
Provides a web-based interface for managing subscriber access to available talkgroups and definition of regional coverage for Iridium Push-to-Talk Service.
Creation PTT service regions of each purchased Talkgroup on a global interactive map.
Name all PTT devices.
Name each Talkgroup.
Drag-and-drop PTT devices (handsets) onto Talkgroups.
Update PTT service regions at any time.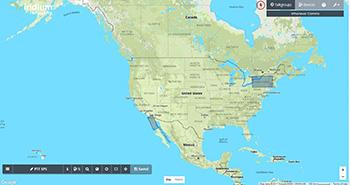 Example of creating service regions for talkgroups.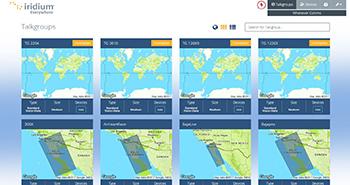 Example of service regions assigned.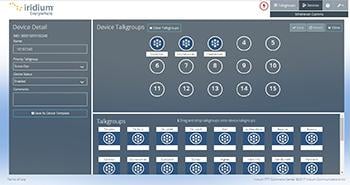 Example of drap-and-drop PTT devices onto talkgroups.
Helpful PTT Satellite Videos
Iridium push to talk satellite phone testing
Testing the iridium push to talk satellite phone
NEW Iridium PTT ICOM satellite radio
Video on how to use ICOM IC-SAT100
PTT Push to talk satellite radio
Iridium PTT push to talk satellite radio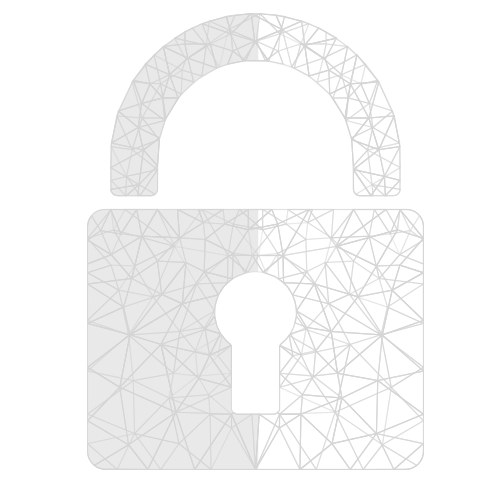 All Iridium PTT communications use AES256 encryption.
---
AES256 is a 256-bit encryption protocol - One of the most secure standards available.
---
One of the most secure standards available. The Iridium Extreme PTT Handset is manufactured with a "device key", which is used to authenticate the device during provisioning.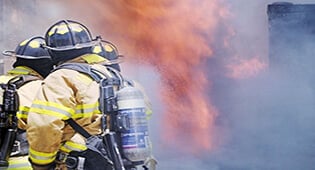 Emergency & First Responders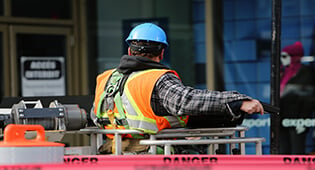 Public Safety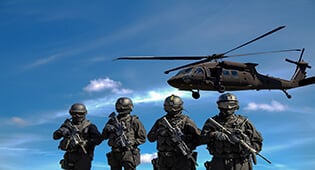 Military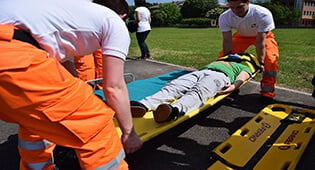 Search & Rescue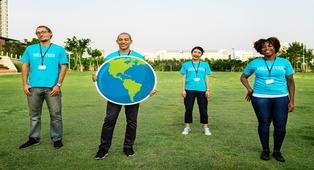 NGOs & IGOs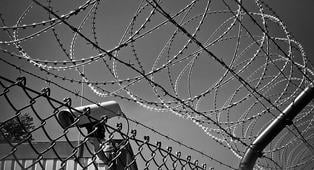 Border Services & Homeland Security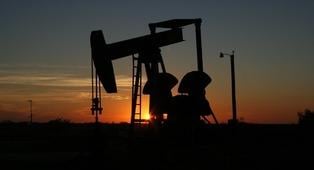 Oil, Gas, Mining, Energy & Utilities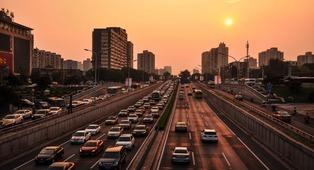 Transportation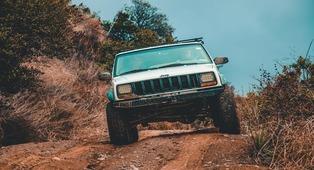 Construction & Offroad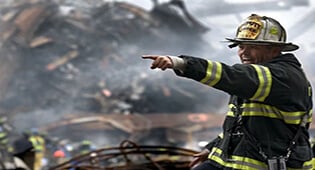 Disaster Relief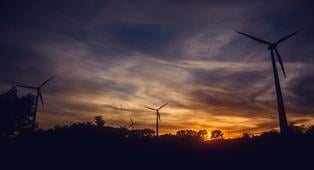 Natural Resources Management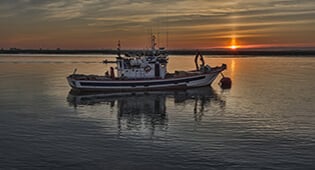 Commercial Fishing
If you are a government agency looking for satellite solutions, contact Satellite Phone Store for a free quote and onsite training.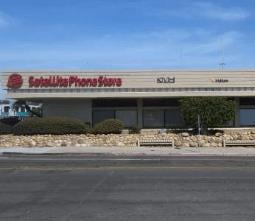 California - San Diego
2830 Shelter Island Dr.San Diego, CA. 92106
+1 (619) 399 - 3800
california@satellitephonestore.com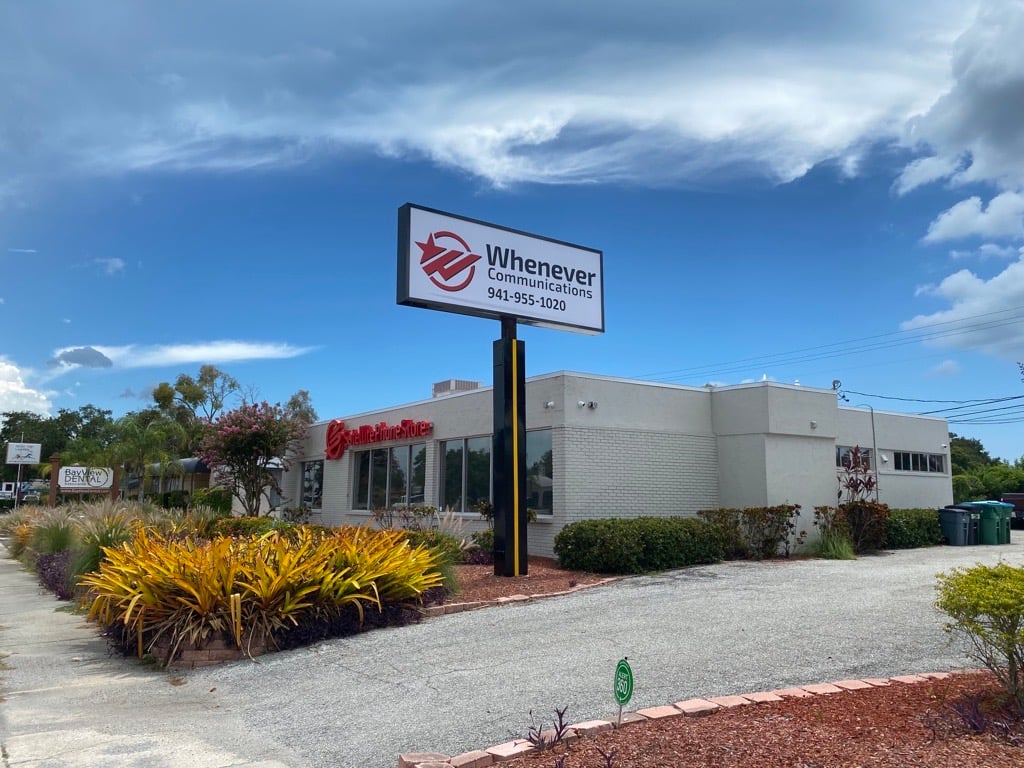 Florida - Sarasota
7430 N Tamiami Trail
Sarasota, FL 34243
+1 (941) 208 - 0664
florida@satellitephonestore.com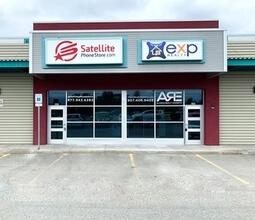 Alaska - Anchorage
751 E. 36th Ave. Unit 105 Anchorage, AK 99503
907 272 - 7368
alaska@satellitephonestore.com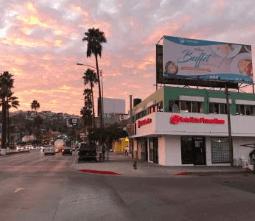 Mexico - Ensenada
Calle Riveroll #885 Local C Zona Centro, Ensenada B.C.
+52 1 877 808 9451
espanol@satellitephonestore.com