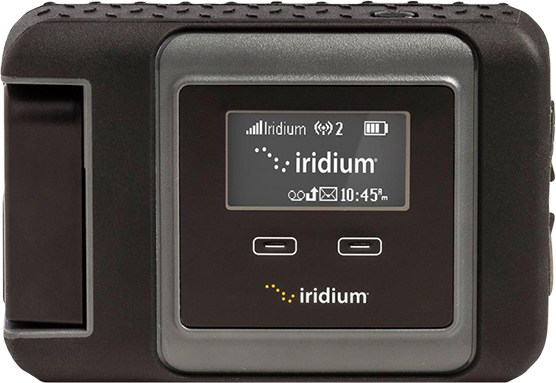 Iridium GO!
Iridium GO is a small but powerful satellite communication device allowing multiple users to connect and use voice, text messaging, map and weather data as well as SOS and GPS navigation. Popular among sailors for it's Predict Wind integration and low cost service plans.
Compact & Reliable Global Connectivity

Rugged Design
Iridium GO features a water resistant rugged design that can withstand tough weather conditions. Built quality that works flawlessly and lasts many years
Simple Connectivity
Simply power on the device and it will automatically connect to satellite. Iridium GO app features a simple user interface that is simple to use and easy to navigate.
Anywhere You GO!
Small and lightweight Iridium GO is portable and easy to carry with you anywhere you go. Get a spare battery and enjoy days of satellite service anywhere you GO!
Compare Iridium GO Service Plans
200 Voice Min or 400 Data Min or 1200 Texts
Price: $795.00
Validity: 12 months
500 Voice Min or 1000 Data Min or 3000 Texts
Price: $515.00
Validity: 6 months
Iridium has the newest and most dynamic satellite constellation on the market powered by Its NEXT generation satellites launched in early 2019.
A $50 activation fee applies to all new lines of service.
A 12 month service agreement is required for all Iridium plans.
An early termination fee of $250 will be applied to lines that do not fulfill their contract.
Unused minutes rollover for the entire life of the contract. *when additional rollover feature is added*
All unused minutes are forfeited upon cancellation of service.
Rollover minutes are relinquished when a plan is downgraded
Rollover minutes transfer to new service if the service plan is greater than or equal to the existing plan.
Calls to other satellite networks (i.e.; Inmarsat, Thuraya, Globalstar) are billed at $12.00 per minute.
If service is cancelled, the SIM card will be permanently disabled.
Calls are billed in 1 minute increments.
Incoming calls are FREE if dialed directly (please be advised that the individual calling will incur international calling rates).
Incoming SMS messages are FREE. Outgoing SMS messages will be debited at the rate of 1 minute per message.
Calls that are received via the 2 stage dialing or via the satellite phones USA phone number will be debited from the satellite phones minute plan.
Dialing directly to local phone numbers are available to many other countries at an additional cost. Please contact us for more details.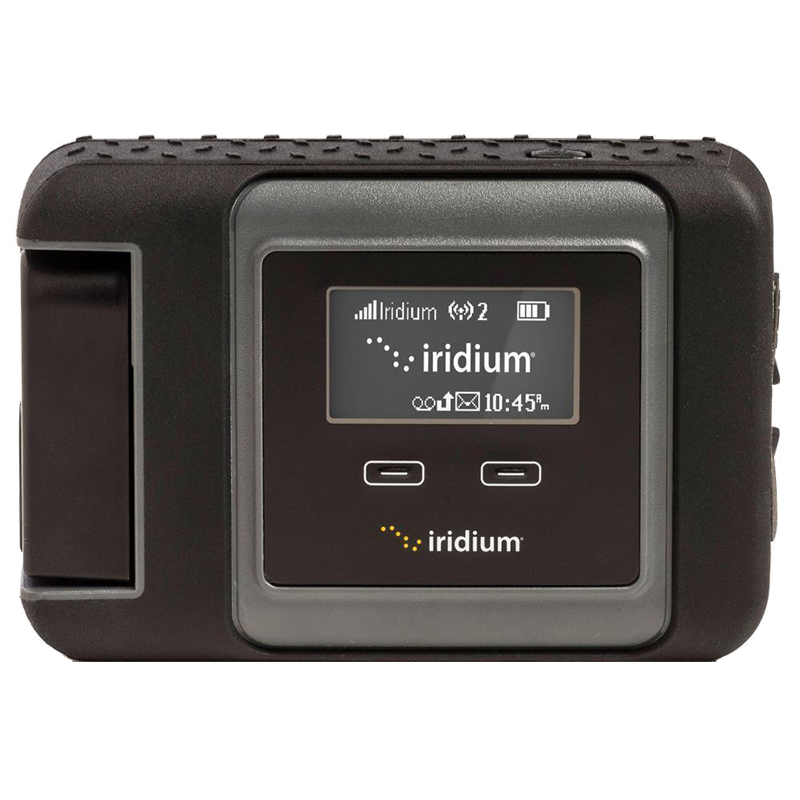 View Product
• Iridium GO! status bar
• Iridium GO! battery life
• Send quick GPS or check-in message
• Configure settings
• Initiate voice call
• Set-up Wi-Fi data call
• Activate Emergency SOS
• Post updates to social media
• Send and receive emails
• Retrieve emails from external accounts
• View websites pages
• Post updates to social media
• Access weather forecast
• Wide collection of Apps
• Compress and send photos
• Price:
$649.00