Iridium PTT satellite ASE Xlink-Package, Includes ASE XLINK + AC/DC Adaptor + ASE Interface Cable + Choice of Radio Cable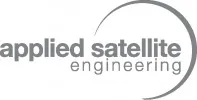 Features:
Cross band solution to connect Iridium PTT satellite phone to any LMR Radio network.
- Crossband/Crosslink VHF, UHF, to Iridium Satellite
- Voice Activation of the Iridium Push-to-Talk (PTT) request (VOX)
- Audio Buffering optimized for Iridium
- AC/DC Convertor or Battery Pack Option
- Seamlessly connect any Radio
- Compact Size and weight
- Voice Activation (VOX) LED Variable Setting
- Rugged and Durable
Description
ASE is at the forefront of developing products for the Iridium Push-to-Talk (PTT) service. The PTT service is an incredible offering that should only get better and better with Iridium's NEXT generation of satellites. The ability for multiple teams to communicate rapidly anywhere on earth is indeed ground-breaking. The ASE Xlink and Docking Station combination solve the problem (interoperability) of cross-linking any Land Mobile Radio (LMR) network–VHF, UHF et cetera with Satellite Phones. The new offering enables various organizations with their existing Land-Mobile-Radios (LMR) to communicate with each other anywhere in the world. There may be a simple requirement to as "fill the gap" in local coverage or expanding the local network worldwide. An example would be a team in at their headquarters in London in constant contact with their rescue team or even a local rescue authority under rapid deployment after a hurricane or earthquake in Asia using their existing mobile radios.
Interface Cables (RF ISOLATED VERSIONS) Contact us for additional radio interface cables
MOTOROLA™ MOTOROLA™ MT-2000, JT-1000, HT-1000, MTS-2000, MTX-8000, XTS-1500/2500/3000/5000, PRC-153 and EF Johnson 5100 radio interface cable with environmental connector
MOTOROLA™ HT 750, HT 1250 , MTX900, MTX950, MTX960, MTX 8250, GP338 radio interface cable
RELM™/BENDIX KING™ RPU3300C, MOTOROLA™ EX-500 / 600 , GL200, GP344 / GP388/ GP338+, PRO7150 / PRO9150
MOTOROLA™ GTX, LTS2000, GP 300, P 1225 portable radio interface cable, SP50
MOTOROLA™ Motorola Moto-Turbo XPR 3300/3500, MTP3250
MOTOROLA™ CP 200, PR 400, GTX, LTS2000, GP 300, P 1225, SP50, SP10/21, XTN446/500/600, Pro 1150/2150, CP100, PMR446, XU1100/2600, CLS 1110/1410, PR400 portable radio interface cable
MOTOROLA™Motorola XPR 4350 / 4380 / 4550 / 4580 / 5000 / 5580, DGM 4100 / 6100 / 5000 / 8500 Mobile - drawing included for instructions.
MOTOROLA™ Moto-Turbo XPR 6300/6350/6500/6550, SRX2200, APX 6000/7000 Multi-Band Portable radio interface cable
ICOM™
ICOM™ F30, F40, F50, F60, F70, F80 radio interface cable
ICOM™ F3021, F3103, F3003, F4021, F11S F14,F21,F21S,F24,F33GS/GT, F43GS/GT/TR, SP 21, ICV85
RELM™
KNG™ P series radio interface cable
KNG™ M series radio interface cable
SEPURA™
Sepura SRG3900
Sepura SRP2000, SRP3000, SRH3000, SRH3500, SRH3800, SRH3900, SRC3300 radio interface cable
Sepura STP8000, STP8038, STP9000
HYTERA™
Hytera PD700/700G/780/780G/780GM/782/782G/786G/788+track
Hytera MT680, MD786G, MD 788
KENWOOD™
KENWOOD™ TK190, 280/290, 380/390 480/481, 2140/3140, 2180/3180, 5210, 5400, NX200, NX300 radio interface cable
KENWOOD™ TK 208, 220, 240D, 248, 250, 260, 270, 308, 320,340D, 348, 350, 353, 360, 370, 430, 431, 272G/372G, 3130/3131 interface cable
EADS™
EADS Tetra Matra
EADS / Cassedian, Tetra, THR9+ / THR9i
Nokia, Tetra, THR 880/880i
Tetrapol, Tetra, TPH-700