Description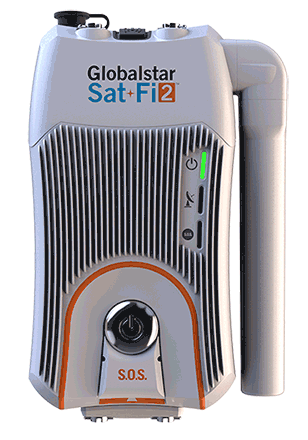 ---
DUST, WATER, AND IMPACT RESISTANT
Sat-Fi2 is dust, water, and impact resistant with the ability to withstand a high force of shock!
---
QUICK OVERVIEW
Mobile - With Sat-Fi2's lightweight and portable design, you have all the power of the Globalstar Satellite Network at your fingertips.
Fast - Enjoy voice calls, texts, emails, web browsing, posting to social, file transfers and weather updates with data speeds of up to 72 kbps.
Simple - The Sat-Fi2 app makes it easy to stay connected to friends, family and co-workers while off the grid.
Emergency Ready - Sat-Fi2 gives you direct access to Search and Rescue 24/7. Give your family, friends and co-workers peace of mind.
Convenient - With Sat-Fi2 you can use your existing Wi-Fi enabled devices to stay connected when cellular service is unavailable.
COVERAGE MAP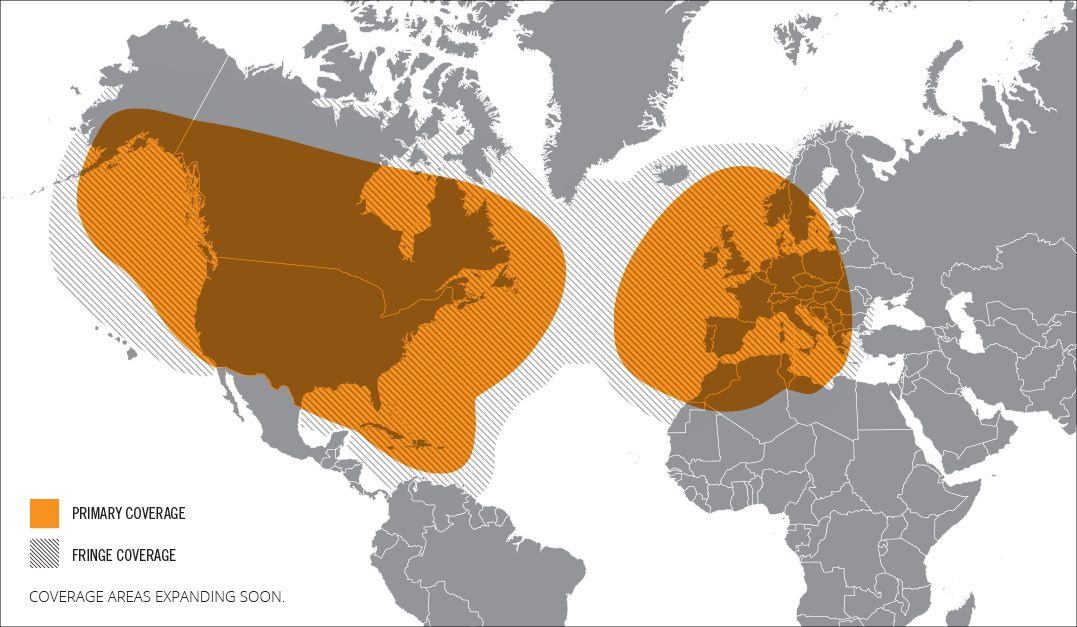 *S.O.S. coverage for Sat-Fi2 only applies to the areas above. Sat-Fi2 antenna must be fully extended in order to enable the S.O.S. feature.
---
SAT-FI 2 APP
2-Way Text Messaging
The Sat-Fi2 App allows you to easily message any number inside the app with direct access to contacts stored in your smart device.
Check The Weather
Get weather updates to make sure you are always in the clear. The Sat-Fi2 App has a complete 8-day forecast and animated radar options for any location worldwide.
Send An SOS
Communicate directly with GEOS who will facilitate Search and Rescue services around the world.
Social
Link social media accounts with the Sat-Fi2 App to share photos and post updates.
Features
Talk Conveniently
2-Way Text Messaging
Never Miss An Email
Check The Weather
Send An S.O.S. To Geos
See Current GPS Location
Post To Social
Access The Web
Simple 10-Digit Dialing
U.S. Based Phone Number
Technical Specifications
Dimensions
Width : 2.9 in
Height : 1.5 in (36.9 mm)
Length : 5.8 in (148.4 mm)
Weight
Durability
Power Supply : 5VDC
Wi-Fi Range : max 100 ft / 30m
Data Speeds : Up to 72 kbps
Battery
Standby Time : 28 hours
Talk Time : 2 hours
Battery Type : Rechargeable. lithium battery
Interfaces
Battery Type : Rechargeable lithium battery
Talk Time : 2 hrs
Standby Time : 28 hrs
Data Speeds : Up to 72 kbps
Operating Environment : -4°F to 95°F (-20°C to 35°C) In direct sunlight
Power Supply : 5VDC
Wi-Fi : 100 ft