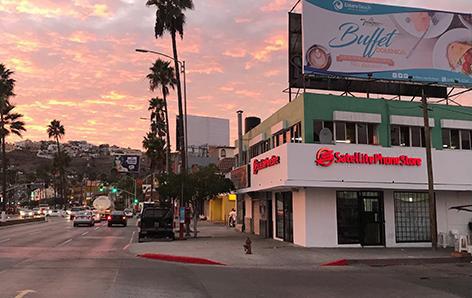 Welcome To Satellite Phone Store Ensenada
Address
Calle Riveroll #885 Local C Zona Centro, Ensenada B.C
Hours
Monday-Friday
9am-5pm
Phone Number
+52 1 877 943 6383
Now open!
With more than 10 years in business and 3 locations across United States, we have been a proud provider of extraordinary satellite service, satellite equipment and dedicated customer support.
Every day we look for ways to thank all our loyal customers by providing valuable service and convenience.
Today, we are happy to announce to all our customers in Mexico that on August 15 we are officially opening a new Satellite Phone Store location in Ensenada, Baja California, Mexico and we welcome all of you to visit us and learn more about the reliable solutions our company offers.
---
Open Monday through Saturday!
---
Professional Technicians!
---
24/7 Customer Support Team!
---
Satellite Phones & Hotspots
---
Portable Satellite Internet
---
Complete Maritime Solutions
---
Google Maps Location