ACR Bivy Stick: 2-way Iridium Satellite Communicator (4601)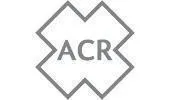 Description
All New Bivy Stick - Product Video
Bivy Stick Key features
The new Bivy Stick is the smallest and simplest to use Iridium global satellite communication and tracking device in the world. ACR Electronics that also makes life-saving EPIRBs and PLBs is the manufacturer so you can rest assured knowing that the device you are using to send important or critical text messages, GPS, and weather updates is being produced at the highest standards.

THE SMALLEST, MOST SIMPLE SATELLITE COMMUNICATION DEVICE IN THE WORLD. Weighs just 100 g... about half the weight of your cell phone.
SOS COMMUNICATION ON THE APP & ON THE DEVICE
• The dedicated SOS button on the Bivy stick is protected from accidental use.
• Emergency service provided by Global Rescue.
Global Rescue is an industry leader, providing 24/7/365 medical, security, evacuation, travel risk and crisis management services to travelers around the world. Bivy members in need of help in an emergency can reach Global Rescue through their Bivy stick and receive assistance or evacuation on a fee for service basis.

Bivy members can also upgrade to a full Global Rescue membership on either a short term or annual basis and be entitled to the full suite of services whenever they are traveling more than 100 miles from home. There is no charge for these services for full Global Rescue members other than their actual membership fee.
Top Bivy Stick Features
Weighs 100 grams about half the weight of your cell phone
2-way text satellite communication
Able to send text messages to phone numbers or email addresses
Send unlimited preprepared messages for free, even on the lowest plan.
GPS location sharing and online tracking
SOS communication on the app and device - service by Global Rescue Check-in button on the device sends a preset message and your location without using your phone
IPX7 ingress protection rating
Compatible with all GoPro mounts
100% Iridium global satellite coverage - works anywhere you can see the sky
Shockproof MIL-STD-810 certified
Receives a dedicated phone number that will not expire as long as the account is active
Data Plans to fit your needs
Features
• 100% Global Satellite Coverage - Send and receive satellite text messages with your phone. Free check-in messages with GPS location shares.
• Keep Your Crew Connected with GroupTrack™ - The first satellite messenger with off-grid group messaging and location shares.
• Communicate With Emergency Services - Get rescued anywhere in the world with 365/24/7 SOS monitoring provided by Global Rescue.
Technical Specifications
Dimensions
4.4375" Height x 1.8125" Length x 0.78125" Width
Durability
IPX7 ingress protection rating
Battery
Up to 120 hrs with standard operation at default setting
Data Network
Iridium Short Burst Global Satellite Data Network